ONLY THE BEST SPAS DESERVE THE BEST JETS
Our ExoJet™ Hydro-Therapy system delivers the perfect balance of volume and pressure.
Our interchangeable hydro-therapy jet system provides a personalized massage in every seat of the tub. Relieve your most stressed muscles with pulsating jets while giving areas that are more sensitive a delicate massage. Each jet delivers a precision stream of powerful, pulsating water that you can adjust to your preference. The possibilities are endless. . .
Rotary jets create an extremely powerful stream of moving water. Our are positioned in such a way to provide deep massage and relieve tension in some the body's most stress-prone areas. Often installed in the back of our spa lounge seats, these jets relieve tension in the back and neck by targeting large muscle groups. Available in 4" and 5" sizes.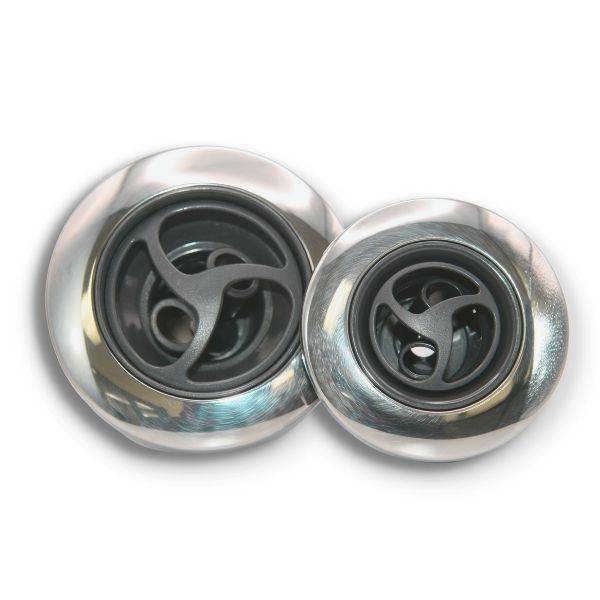 Fourteen (14) tiny nozzles deliver strong streams of water that replicate the effects of a real massage. Designed to rejuvenate your body via an intense and consistent pulsating stream of precision pressure. When coupled with our Double Rotary Jets, the Massager Jet offers a completely invigorating full-body massage. Available in 4" and 5" sizes.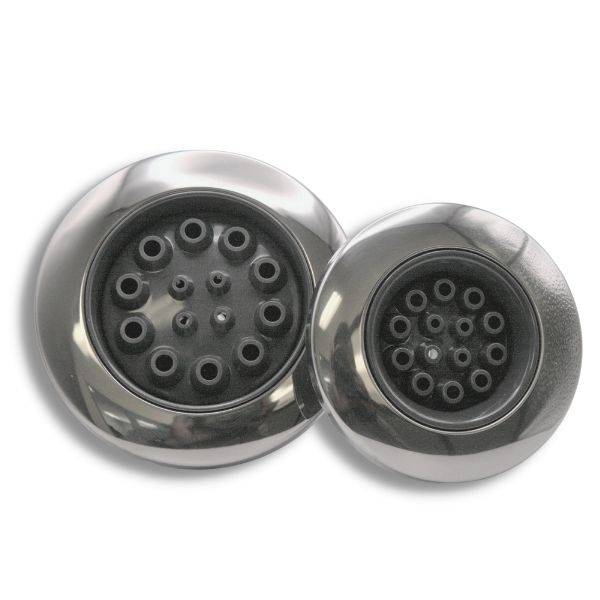 Our Directional Jets allow you to customize your massage by giving you the power to adjust its direction. Control the powerful flow of the soothing jet streams where you most need it and to your specific liking. Directional Jets are the most common hot tub jets. Ours come in 2", 3", 4", and 5" sizes.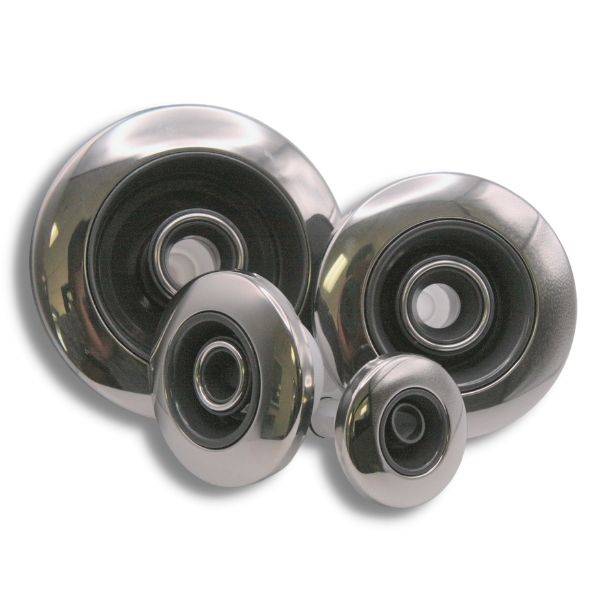 COMBINATION JET SEATBACKS
A powerful wide stream of water provides a robust massage to relieve tension in large areas like your shoulders, upper and lower back. Our Exojet™ Hydro-Therapy System delivers the perfect balance of water volume and pressure. Jet bodies which deliver too much volume feel weak and soft. Too much pressure results in pain and skin irritation. The Pro-Loc™ system ensures the perfect balance by regulating the volume of water and the flow of injected air.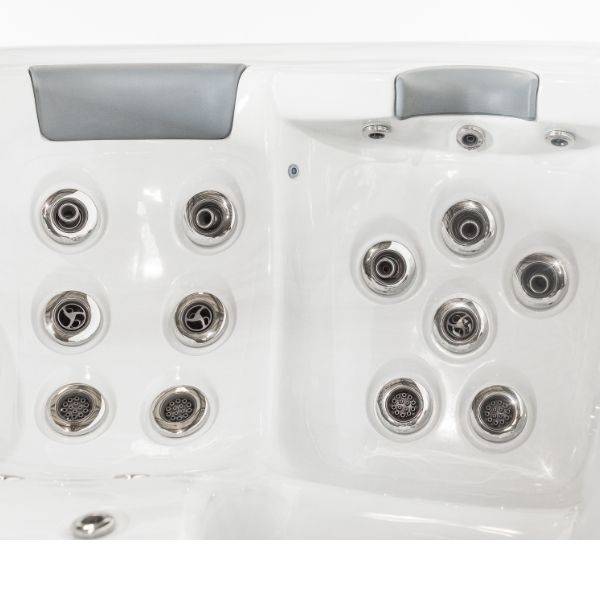 Discover the health benefits of hydrotherapy.
The ExoJet™ hydrotherapy system delivers maximum relief for muscles and soft tissues. ExoJet™ is the most advanced hydrotherapy system with it's high performance, twist-on stainless steel design.