Why Choose Barefoot Spas?
Barefoot Spas is one of the leading manufacturing companies for advanced Hot Tubs and Swim Spas. Barefoot Spas hot tubs and swim spas are handcrafted in America by a team of highly-qualified craftsmen and engineers. We deliver quality through our meticulous attention to every detail and our commitment to ingenuity and innovation. Our engineers have designed sophisticated features and advanced technology into every spa we build.
We invite you to discover the Barefoot Spas difference.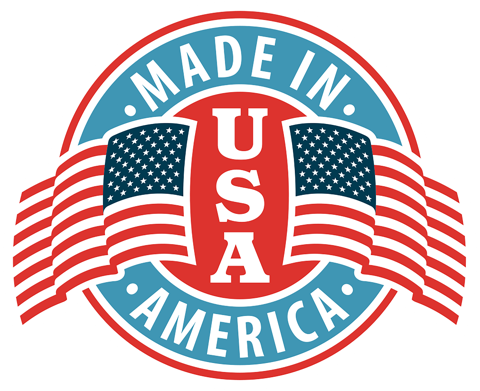 Exojet Advanced Hydro-Therapy System
Exojet™ Hydro-Therapy Systems by Barefoot Spas feature Pro-Loc™ Jet bodies which are the next generation of jet design. Pro-Loc™ provides a dramatic improvement in jet body design and performance. The patented lock mechanism, combined with a new diffuser design, improves overall jet performance and feel.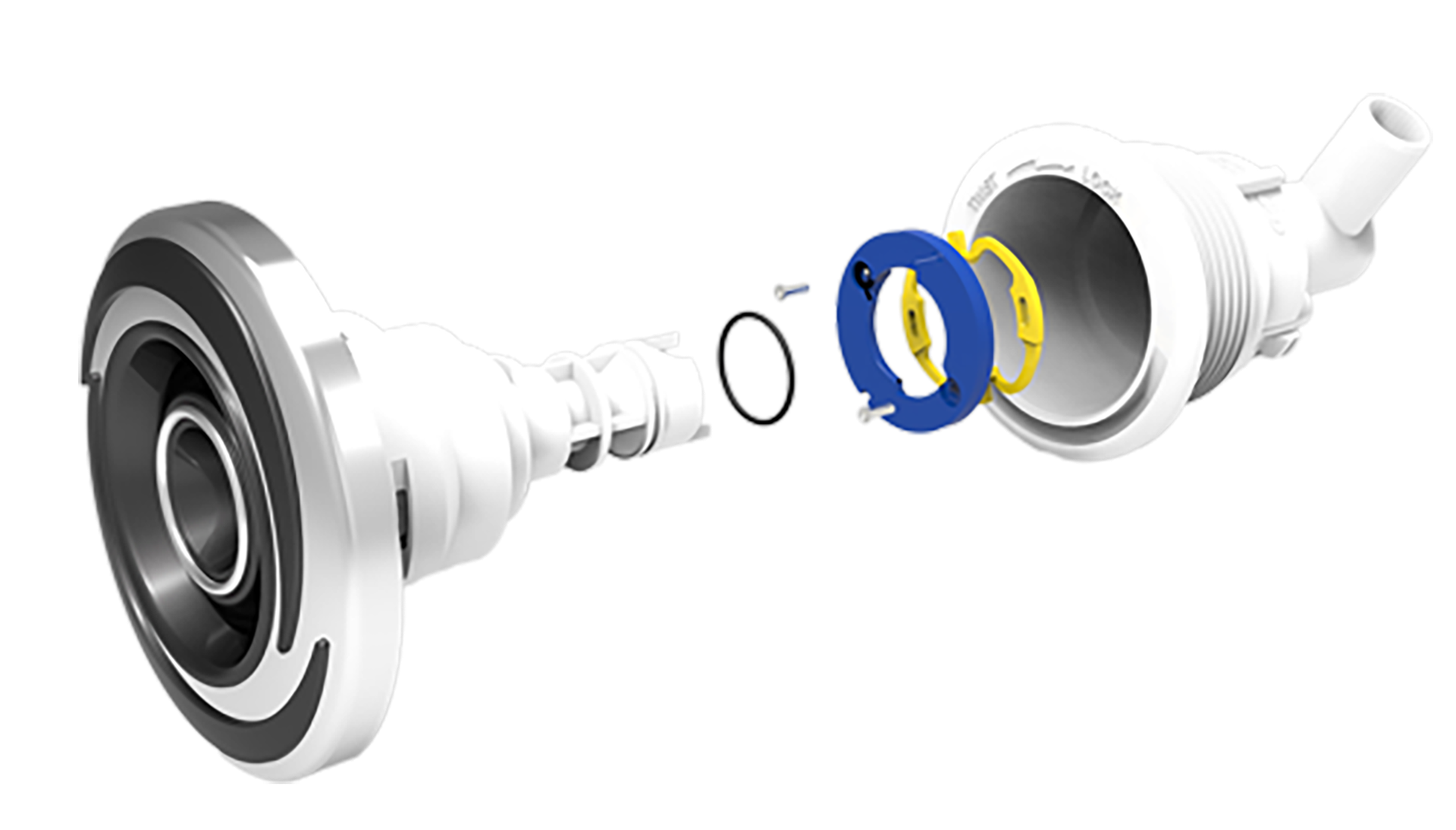 Exojet hydro-therapy systems deliver the perfect balance of volume and pressure.
Exojet™ Hydro-Therapy Systems deliver the perfect balance of water volume and pressure. Jet bodies which deliver too much volume feel weak and soft. Too much pressure results in pain and skin irritation. The Pro-Loc™ system ensures the perfect balance by regulating the volume of water and the flow of injected air.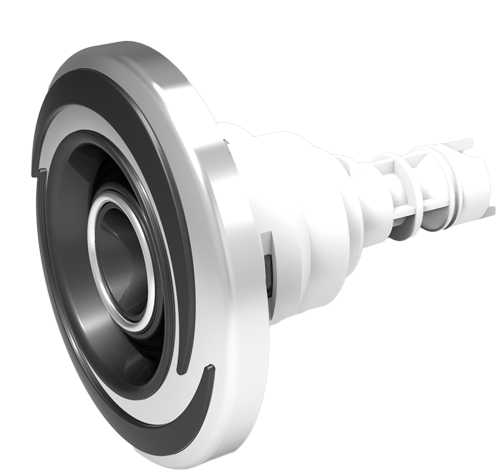 High Performance Diffuser.
A new twist on hydro-therapy jet functionality
Our stainless steel halo jet bodies are designed to interact with our advanced diffuser design. The diffuser is highly chemical resistant. The attachment mechanism also improves strength and rigidity. Our jet bodies are engineered to deliver endurance and high performance.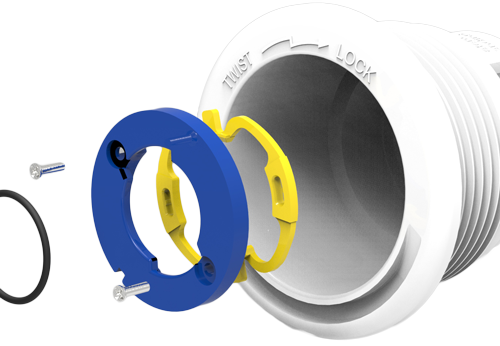 Advanced Technology. Improved Performance
The innovative locking mechanism ensures positive engagement between insert and body for optimal performance. The design also allows for easy installation and removal of jet inserts.
Enhanced Rotation. Better Therapy.
According to independent studies the unique Viton o-ring improves vacuum and air draw by as much as 46% when compared to other jet designs*. The o-ring seal also enhances the rotational feel of the jet insert. The Viton o-ring design prevents debris build-up which has caused other systems to break down and fail over time.
Solirex Radiant Barrier Solar Insulation System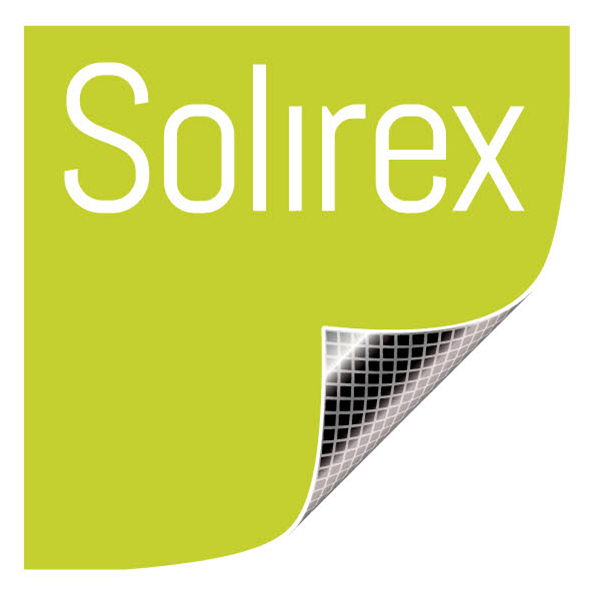 The power of the sun to maximize energy efficiency.
Solirex by Barefoot Spas is an advanced membrane which creates a radiant barrier enabling your spa to create a green house effect to utilize solar energy to insulate your hot tub. Solirex insulation membrane encircles the spa cabinet forming an air lock chamber which captures and stores heat generated by the hydro-therapy pumps to increase the overall efficiency of your spa..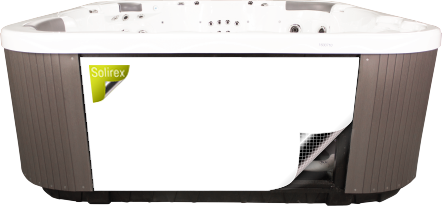 Quality Construction & Engineering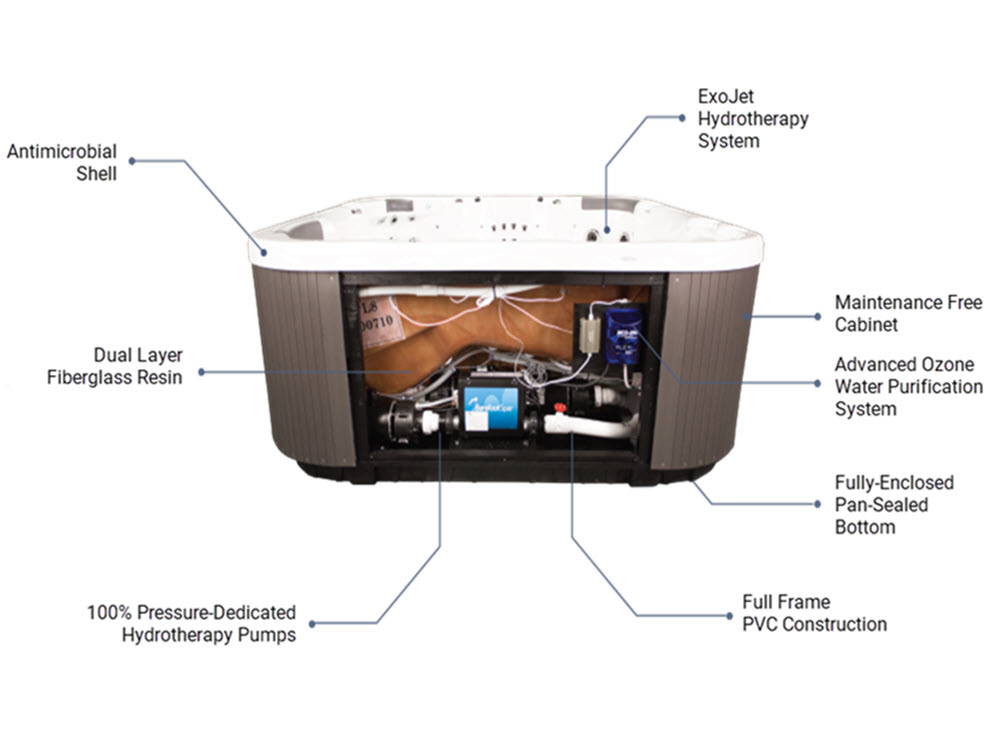 Cyclonic Topside Air Injection System

Innovation for energy efficiency and maximum hydro-therapy performance.
Our unique topside air control valves provide maximum performance by collecting fresh air for injection into the hydro-therapy systems. This advanced feature is unique to Barefoot Spas and is vital to the overall efficiency of your hot tub.